August NorthWords includes:
Literary events
July 30, 2022 1 pm – 3 pm Barnes & Nobel Greenway Lakes Commons 3216 W Lake St Mpls MN 55416
Book launch for Annette Gagliardi's book A Short Supply of Viability. Donna Isaac, author of Persistence of Vision and Footfalls, has this to say about the book: "Her poems thrum with rich images of the natural world . . .ultimately, she embraces death as a lover, part of the natural order, reminding us in her beautiful poems the vita brevis est." More Info: thepoetrybox.com/bookstore/viability
August 17, 2022 10 am – 12 pm 71055 Muskeg Road, Iron River, W 54847
Coffee and Conversation
Come and visit the memorable Oulu Cultural and Heritage Center on Wednesday, August 17 for Coffee and Conversation. Featured speakers are poet Peggy Trojan and Jan Chronister. Peggy is 100% Finnish and will share poems about her family and personal history. Jan lived right across the road from the Cultural Center for six years raising her two children and living off the land. Coffee and food will be served. Stay for a tour of this collection of renovated historical structures celebrating the pioneers of Oulu, including a one-room schoolhouse, sauna, and homestead. ouluculturalcenter.org
September 2, 2022 4 pm – 6 pm Washburn Cultural Center, 1 E. Bayfield St., Washburn, WI
Opening Reception: "Same Location, Multiple Perspectives"
See waterfalls and woods differently. Michael L. Ruth's multiple time-lapse and long-exposure images "are not your standard snapshot of a river." Catherine Lange's photos of still lifes in nature "create a sense of dreamlike perception." Their September exhibit at the Washburn Cultural Center includes 40 photos taken together at the same places but from their own unique perspectives. Thirteen regional poets contributed 24 poems—including several written to photos in the exhibit. A 100-page book with 80 photos and the poems will be available https://www.washburnculturalcenter.com/calendar/2022/9/1/same-location-two-perspectives
Opportunities
Fall Conference 2022
September 30 – October 1, 2022
Barker's Island Inn and Conference Center
Lake Superior Writers is pleased to sponsor the Wisconsin Writers Association fall conference! LSW members receive a discount on registration – please email writers@lakesuperiorwriters.org to receive the discount information.
Gather with writers from across Wisconsin and beyond to experience the state's stunning Northland lakes, forests, history, and culture to see how they can inspire your craft. Learn from an exceptional line up of seventeen award-winning, diverse presenters and panelists in a Northern Wisconsin setting that is beyond compare for beauty and creative spirit.
Funded in part by the Morgan Fund of the Duluth Superior Area Community Foundation.
Visit https://wiwrite.org/Fall-Conference-2022 for more information and to register.
Minnesota, let's read together.
One Book | One Minnesota is a statewide book club that invites Minnesotans of all ages to read a common title and come together virtually to enjoy, reflect, and discuss.
Libraries are essential for connection, and through One Book | One Minnesota, libraries across the state will connect their communities through stories and bring Minnesotans closer together.
The eighth chapter is happening now! Readers can access the ebook and audiobook for free on Ebooks Minnesota from July 11 through September 4. Readers will need to create an account to access the free materials. See below for more details.
One Book Eighth Chapter, Summer 2022
The featured book for spring 2022 was Iron Lake by William Kent Krueger.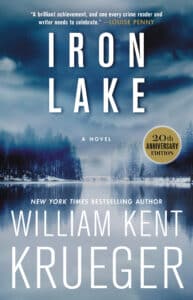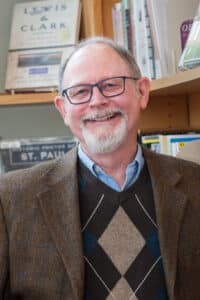 One Book eighth Chapter
Virtual Author Discussion
Featuring William Kent Krueger in conversation with Ellen Hart
Thursday, August 11 | 7:00 p.m. CDT
Register here
William Kent Krueger will take part in a statewide discussion about his book Iron Lake, the eighth featured title in our statewide bookclub.
One Book | One Minnesota is presented by The Friends of the Saint Paul Public Library, as the Minnesota Center for the Book, in partnership with State Library Services and sponsored by SPIRE Credit Union. Program partners also include Council of Regional Public Library System Administrators; Mackin VIA; Minitex; the Minnesota Department of Education; Recorded Books; and Simon & Schuster. This program is made possible in part by the voters of Minnesota, thanks to a legislative appropriation from the Arts and Cultural Heritage Fund, as well as through a grant from the National Endowment for the Arts.
KUDOS – News about our members
Dovetailed Press is pleased to announce the release of a new book of poetry by Jim Johnson, former Poet Laureate of Duluth. "Standing Up: Ode To John Toussaint Bernard" tells the tale of a member of the House of Representatives from Chisholm, MN, who was the sole vote against an embargo of goods to be shipped to the Lincoln Brigade during the Spanish Civil War in 1937. John Bernard's insistence on a voice vote enabled ships to leave harbor on the way to Spain. For more information, email dovetailedpress@gmail.com.
Jenna Kowaleski, former board member for Lake Superior Writers, is a new opinion columnist with the Duluth News Tribune. Look for her work the first Wednesday of every month. Her first column is here: https://www.duluthnewstribune.com/lifestyle/jenna-kowaleski-coveting-the-worlds-best-pillow
Victoria Lynn Smith's humorous essay, "Show and Tell to Remember," won honorable mention for humor and will be published by the Bacopa Literary Review, an international print journal, in September 2022. Other 2022 contest winners can be found at https://bacopaliteraryrevieweditorsblog.blogspot.com/.
Jill Stukenberg's debut novel News of the Air, winner of the Big Moose Prize from Black Lawrence Press is now available for pre-order! https://blacklawrencepress.com/books/news-of-the-air/ Jill lives in Wisconsin, where the book also takes place. An ecofiction novel of a family told in three points of view, this novel takes on the question of how we respond when the world changes around us. Check it out!
Lake Superior Writers Blog
Lake Superior Writers invites members to submit guest posts for possible inclusion on our blog. Please visit our blog information page for more details: https://lakesuperiorwriters.org/blog/blog-submission-guidelines/
Our blog currently features "When a Member of Your Writers' Group Dies by Marie Zhuikov https://lakesuperiorwriters.org/blog/